History
The travel agency Trek Altitude S.A.C. is a receptive tourism Peruvian company, the mangers country of origin is France. It starts its history since 1972, the first years of the opening of international tourism in Peru, we worked with clients and agencies from France, Belgium, Switzerland, European tour operators specialized in classical cultural tourism and hiking or trekking. Respect for others, solidarity and the protection of nature are our bulwarks.
Service
The agency offers classic cultural and adventure circuits (trekkings, expeditions), different matter circuits (bicycle, horses, gastronomy), by request (regrouped services, private services in 3 * or 4 * hotels), experiential tourism in communities located in the Andes and the jungle.
Work team
Our experienced professional staff contribute with their extensive knowledge of the country. We have certified bilingual/trilingual guides.
François FLORES
Born October 1, 1952
Currently asset manager and advisor and responsible for France-Peru
relations.
My tastes: classical music and jazz and an approach on folksong rock and
Latin American music, photography, painting, philately and great lover of
culture and travel in Latin America.
My associative life is: cultural with a Franco-Peruvian association CECUPE
President of a hearing impaired association A.P.I. , www.api-asso.fr
Address:
177 AVENUE DU GENERAL LECLERC
92340 BOURG LA REINE
Mail: paco@trekaltitude.com
Tel: + 33 (0) 6-31-18-46-75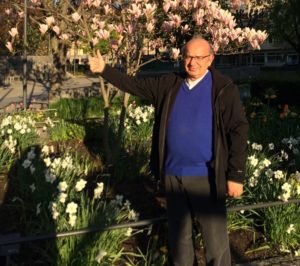 Wilfredo Carrera
Contact France : 53 rue de Madrid
64200 BIARRITZ
Phone. +33 (0)6.50.98.89.40
Mail : wilfredo@trekaltitude.com
Contact Spain:
Calle Fuensanta 407 E 3° Mojacar – ALMERIA
Phone. +34 (0)603 474 724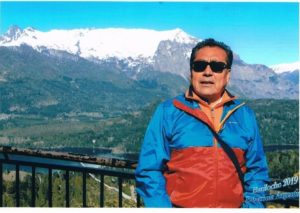 Elie Kerekdjian
Gerente Comercial con experiencia en contacto y desarrollo de acuerdos con comunidades y creación de rutas turísticas. Licenciado en ventas y producciones turísticas.
Dirección: Jr. Andalucía Nro. 342 (Esquina con Jr. San Carlos) Moyobamba.
Mail: elie@trekaltitute.com
Telf.: +51 984 165 413